Cescor UK's visit at OB21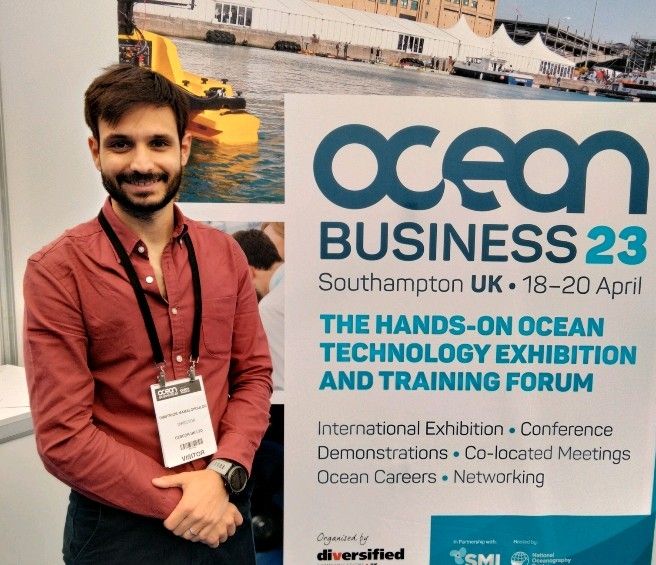 Last week our Cescor UK's colleagues attended the Ocean Business exhibition, an important event on ocean technology, in Southampton. They met and got to know many exhibitors and had several interesting conversations.
Thank you again to all the ones they spoke with and took the time to discuss about a potential collaboration with Cescor.
In the picture, Cescor UK's director Dimitrios Mamalopoulos in front of the event banner.