Luciano Lazzari: 'Engineering Tools For Corrosion: Design and Diagnosis'
The book Engineering Tools for Corrosion: Design and Diagnosis of Luciano Lazzari, CESCOR's president, has been published by Elsevier on August 1st, 2017. The book, which is the European Federation of Corrosion Publication Number 68, proposes models and equations derived from the corrosion theory to assess corrosion occurrence and rate for a number of corrosion forms in natural and industrial environments.
Several new algorithms are proposed which allow to quantitatively calculate the effects of a number of parameters on corrosion rate. The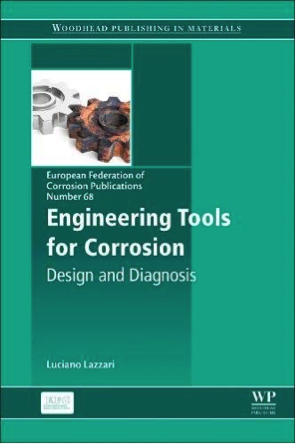 book is intended for corrosion engineers, materials scientists, researchers in the areas of oil and gas, chemical and refinery, industrial plants.
The book provides a new and advanced approach to corrosion engineering, and, through the competence, the knowledge and the experience of Luciano, reflects the vision developed by CESCOR for a rational description of the corrosion processes and for their prevention.
CESCOR thanks Luciano for the important contribution.
Details of the book: http://bit.ly/2zQBZmr
of pages: 188
Copyright: © Woodhead Publishing 2017
Published: 1st August 2017
Imprint: Woodhead Publishing
eBook ISBN: 9780081024256
Hardcover ISBN: 9780081024249